Price at Mankind: RRP: £149.99


£139.00

SAVE 7%!

(Please click through to Mankind. They might be having a sale!)
Working to combat the natural signs of ageing, Rio Hydra-Masque uses galvanic salon technology together with an Intense Hyaluronic Therapy Masque for a complete facial rejuvenation treatment. When used together with the Anti-Ageing Masque, the roller treatment helps to pump the masque's active ingredients, youth-boosting hyaluronic acid, from the gel into the skin, hydrating and boosting collagen. Galvanic technology has been used in salons for many years as a powerful tool for holding back the signs of facial ageing, while hyaluronic acid is now found in many of the market-leading skin care moisturisers, serums and eye creams. Skin will be left feeling revived and more supple thanks to this impressive treatment from Rio the beauty specialists. Features: LCD display of treatment intensity level Salon galvanic technology Auto treatment timer 2 different treatment types Includes 3 treatment masques Facial massage 2 year guarantee Precautions: When treating the eye area keep the conductive rollers at least 1 centimetre away from the eyes. If going out into direct sunlight following treatment, ensure that you use a sunscreen with a sun protection factor of at least 20. Do not use on cuts or broken skin. Do not use this product on loose skinned parts of your body or any areas showing signs of: Varicose veins, skin diseases (for example eczema, psoriasis, dermatitis), cuts and abrasions, irritation, warts, moles, hypersensitivity or sunburn, phlebitis, recent scar tissue, other skin conditions. Do not use if you are pregnant or if you have any of the following: pacemaker, heart disorder, receiving treatment for low blood pressure, epilepsy or if you are recovering from an operation. If the Anti-Ageing Masque comes into contact with the eyes, rinse thoroughly with water. If irritation persists, consult a doctor.
20% off selected Christmas Sets at Mankind
Get 20% on selected Christmas Sets when you use code: GIFTS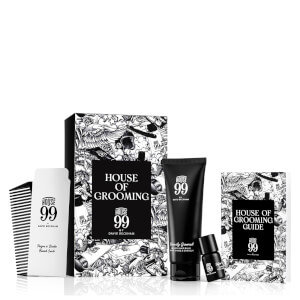 Mankind: Worldwide Shipping Information
We deliver to addresses both inside the UK and outside the UK. With the exception of Russia and Brazil.

Please note that due to the strict security regulations of dangerous and restricted items some items such as aerosols, fragrances and liquids with a high alcohol content may be restricted and cancelled.